The Many Different Area Brands of Japanese Green Tea

Tea making in Japan has evolved differently in different areas. Some may have the same tea with different tastes, others may have completely unique tea you can't find anywhere else.
Discovering and tasting these one by one is another way to enjoy and appreciate Japanese tea.
Here we'll introduce some of the famous "Area Brands" of Japanese Green tea.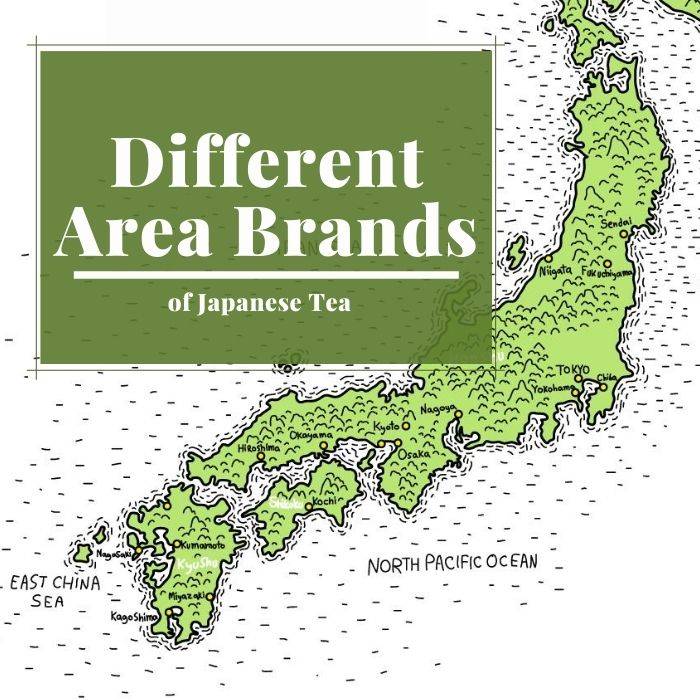 ---
While Kyoto and Shizuoka may be the most famous when it comes to Japanese Tea produce, there are many other famous areas all around Japan producing high quality and unique Japanese tea. They've developed brands for themselves. Let's go over some of the famous ones. We'll start off with perhaps the most famous - the "Three Great Teas of Japan".
The "Three Great Teas of Japan"
---
From here, we'll categorize by the regions in Japan.
Teas from the Kantou Area
While containing a huge tea consumption market in Tokyo, the Kanto area's climate is rather cool for ideal production. Nevertheless, they do have some famous area brands, including the Sayamacha.
Sayamacha (Saitama)


Rare type of tea known for a unique drying process of the leaves by using a strong fire. Although the volume of production is low, it is know to be one of the 3 great teas of Japan.
Chubu covers a vast area of land with very different climate conditions. Therefore it has some of the most unique types of tea. It also has Shizuoka - which is a tea production giant.
Covering the prefectures such as Kyoto, Nara, and Shiga, the Kinki area has many notable teas as well. Especially the Ujicha in Kyoto is significant, as it is had historically lead and progressed the Japanese green tea culture in Japan.
Teas from the Kyushu Area
Having climate very suitable for tea production, Kyushu has many famous Area brands as well. Teas such as Kamairi-cha and Mushisei-Tamaryokucha are mostly produced in this area.