Posted by Yuki on 1st Oct 2020
For the second episode of tea tasting, we're jumping into a very interesting tea.
It's the "Kyobancha" from Marukou Taniguchien.
The Kyobancha is a pretty rare type of tea which you might not find too often outside of Kyoto. Therefore, it makes a perfect choice for our second tea tasting episode.
Let's start by reviewing the objective of this series.
To unveil and share great Japanese tea

Both tea from and not from Tealife online shop is tasted
So this one falls under the former.
They DO carry this tea in Tealife's homepage. I'll share a link to the product page at the end of this article, so take a look if you're interested.
---
Product Review: Trying Out the Kyobancha from Marukou Taniguchien
---
Have you ever heard of a Kyobancha?
Before we jump into the tea itself, I'll introduce the Kyobancha. You've mostly likely never heard it.
Kyobancha is a "Bancha" from Kyoto.
Yes, as the name suggests.
However, it's different from the normal Bancha which is made from leaves plucked during or after the 3rd harvesting session of the year, and manufactured similar to a Sencha.
In fact, it's a completely different tea.
Kyobancha is a tea that is made from thick leaves and branches. These are remnants produced from the trimming of the tea tree after harvesting is complete. (They have to tidy up the trees to prepare for the next season)
After steaming the tea leaves, (which itself is the normal process for Japanese green tea) they go through a very unique roasting process. It produces a very smoky smell - almost like firewood.
People in Kyoto really seem to love it.
Kyobancha takes the large and hard leaves and branches of the tea tree, and roasts them in a tin pan after the normal oxidation process.
It produces an extremely smoky and strong smell. This scent is the essence of Kyobancha, and is loved by some and hated by others.
Though it has a strong defined taste, the caffeine level is actually low. It is a healthy tea that can be drunk in quantity. Usually inexpensive.
---
The Manufacturer is Marukou Taniguchien.
Taniguchien is a small tea manufacturer which operates strictly domestically within Japan. While small, it is an established local producer in Kyoto, specializing in loose leaf Japanese tea.
In fact, my wife grew up drinking Taniguchien's tea.
Tea producer in Kyoto. (Producer of Ujicha)

Does not have an international operation, so rare to find products in Singapore.

Established for fine loose leaf tea, especially different types of Karigane.
That's enough of introduction. Let's jump into the tea!
---
Now, don't be surprised by the looks of this tea.
Yes, it's very different.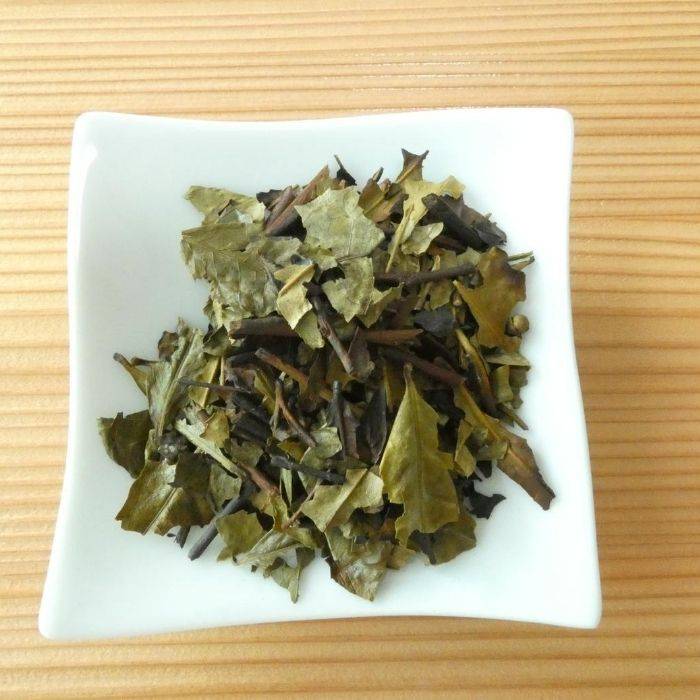 Kyobancha leaves up close
Yes - the leaves are basically... still leaves! They look like fallen leaves you find on the ground in autumn.
They just look like they were smoked, with brownish, blackish burn marks here and there.
They really look different from other Japanese tea. Other Japanese tea go through a rolling and rubbing process to shape and organize the leaves. Obviously this one does not.
And they contain twigs too. Pretty large ones - almost like branches, really! Just like this, I picked out a few.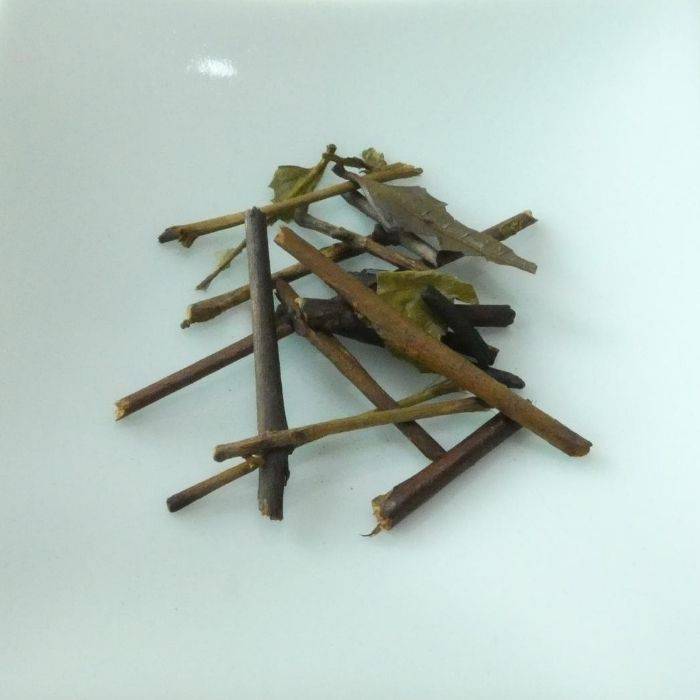 These are more like... branches!
I would say kids can even build small wooden toys from this tea! They are really cute looking branches.
And wow! The strong smoky aroma is already evident from the leaves.
Now let's make some Kyobancha!
There are 2 ways to brew Kyobancha. One is to use a Kyusu (or a Dobin rather), and the other is to use a kettle.
The Kyusu or Dobin is a Japanese teapot used for brewing Japanese tea. Most other teas use this.
However, Kyobancha is relatively difficult to extract the taste. Most of the instructions will recommend using a Kettle.
Kyobancha brewing steps (Using a kettle)
Pour 1.8 liters of water into a kettle and boil.

Add 30g of Kyobancha leaves into boiling water.

Brew for 3-5 minutes.

Serve.
I'll stick to using the Dobin - as I really don't need that much tea quantity to drink.
Let's get started.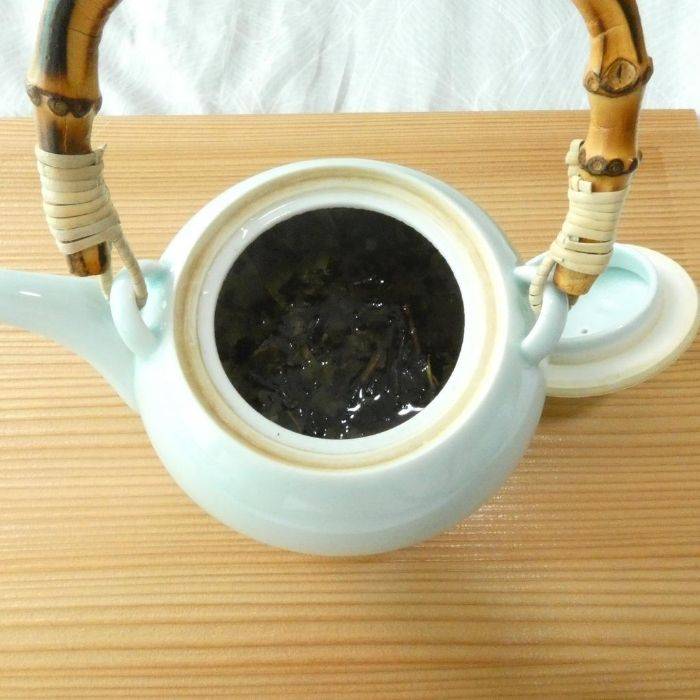 pour boiling water into the kettle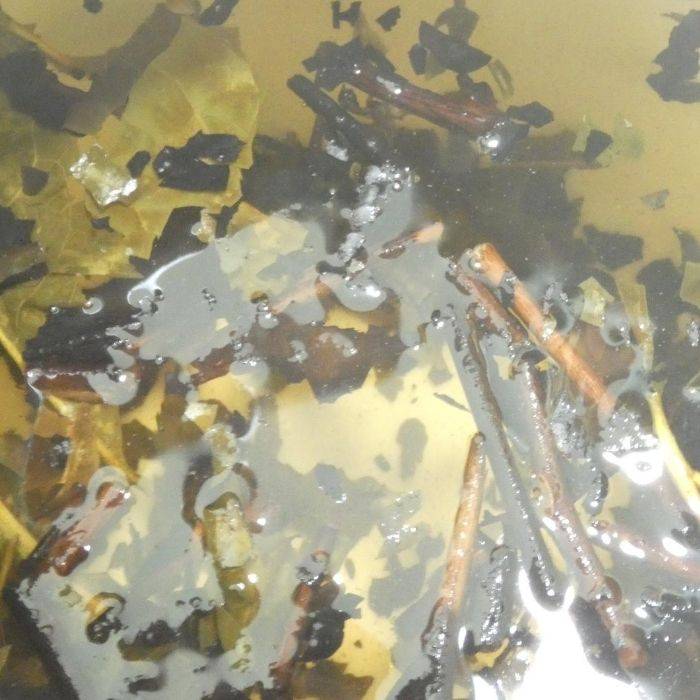 Letting the Kyobancha seep for a while
The aroma is amazingly strong.
The burnt firewood smell that almost stings the nose can be smelt. This is the aroma that repels some, and captivates others.
I must admit that when I first had Kyobancha, I didn't like it at all. I couldn't even finish my first cup, and felt that I never wanted to drink it again.
But after a few tries, I started to find myself craving for this tea. It's light with less caffeine, and yet adds a zing to the flavor stronger than that of quality Houjicha.
So when I was looking for a good tea to have for the afternoon, but stronger than a Houjicha - I found myself looking for Kyobancha!
I realized that it had already captivated me.
Anyways, let's go back to this tea.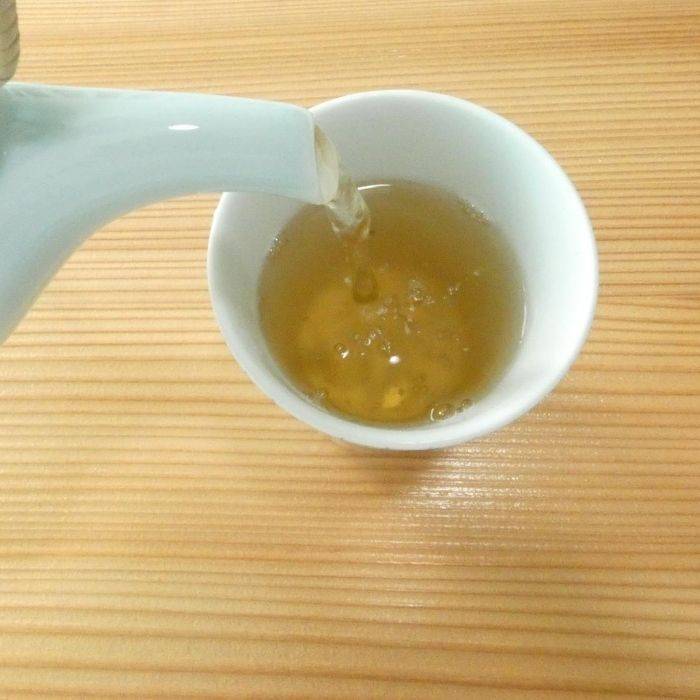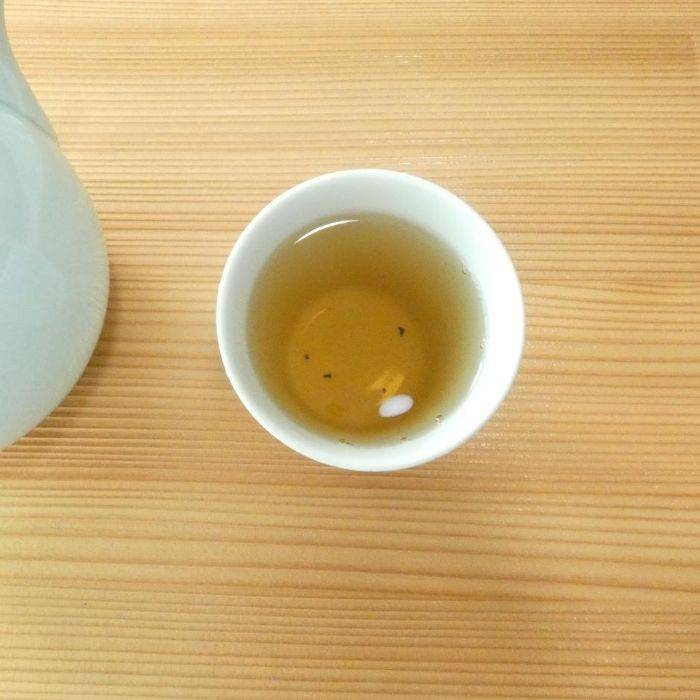 The taste is rich and evident on the touch of the mouth.
Yet, it is light. It doesn't have the aftertaste of other Japanese green tea. It just evaporates into the mouth with the scent of the tea.
It carries that smokiness into the taste, and really pleasures with the strong scent passing through my nose as I drink.
This is good-tasting Kyobancha which I can continue to drink many, many cups.
This is a great tea as well.
---
Taniguchien's Kyobancha is a good tasting, rich, and very orthodox style Kyobancha.
For Kyobancha lovers, you will definitely like it.
For those of you who never had Kyobancha - I think this is still a good place to start. Just, don't give up after the first try even if you don't like it. Just try it 3 times.
You'll probably love it by your third try.
You can find Kyobancha from Taniguchien here. Do take a look if you are interested.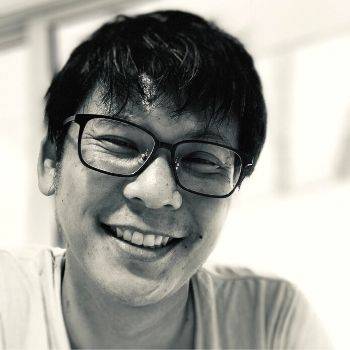 Yuki is a Japanese tea enthusiast living in Singapore. He takes a few hours each week sharing about his passion to locals and also helping Tealife SG. Still a beginner in writing, it requires him about 10 cups of tea before finishing a post. His day job is in the healthcare IT domain.
---